Recycled Pomeranians and Schipperkes Rescue seeks to provide a safe haven for Pomeranians and Schipperkes, and other small breeds, who have been lost, surrendered, abandoned, neglected and abused.  Our large volunteer base works tirelessly to help dogs in need by removing them from what are quite often hopeless situations, making every effort to do whatever it takes to insure the best outcome in order to offer each and every dog the highest chance at finding a forever home. 
We are dedicated to educating the public about responsible dog ownership, particularly the importance of vaccinations, spaying/neutering, and heartworm prevention.  Our MISSION is to continue working to save, rehabilitate and rehome as many dogs as we possibly can in the hopes that one day we can eradicate senseless breeding, shelter overcrowding, and needless euthanasia.  We believe that dogs' lives matter.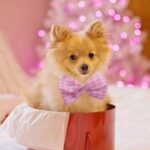 We need foster homes
We need foster homes to help us continue to care for all of the Pomeranians and Schipperkes (and other small breeds) in need. Click here to apply to foster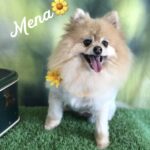 Available Dogs
Considering adopting a dog from us? Start here to see all of the cuties we have available.